Cheap Alloys
There is no doubt that buying used alloy wheels can be one of the best ways of saving money when it comes to either upgrading or replacing your existing car wheels. There are thousands of alloy wheels in used condition from suppliers and individuals throughout the UK. By purchasing original second hand alloys you are still buying the same high quality wheel made by the car manufacturer, but with cosmetic marks and curbing. For many such minor cosmetic marking makes no difference as it will most likely happen to new alloy wheels after a short period of time anyway!
Because the wheels are in used condition they no longer hold the huge premium that they cost from the dealership and for many who are upgrading their alloys, they are happy to sell the wheels that came on their car quickly and cheaply. We showcase a huge amount of alloy wheels on the site for all makes and models of cars on the UK roads. You can either click on the name of your cars manufacturer or do a more specific search for the exact alloy wheels you need!
Why Buy Cheap Alloy Wheels?
One of the main reasons to buy cheap alloy wheels is that they are one of the most expensive upgrades that you can buy for your car. Brand new alloys can cost thousands of pounds, but in used condition can be picked up for just a few hundred (Sometimes even less!) Original wheels taken from cars are still the high quality wheels that you would expect, but in used or refurbished condition which ultimately leads to huge savings.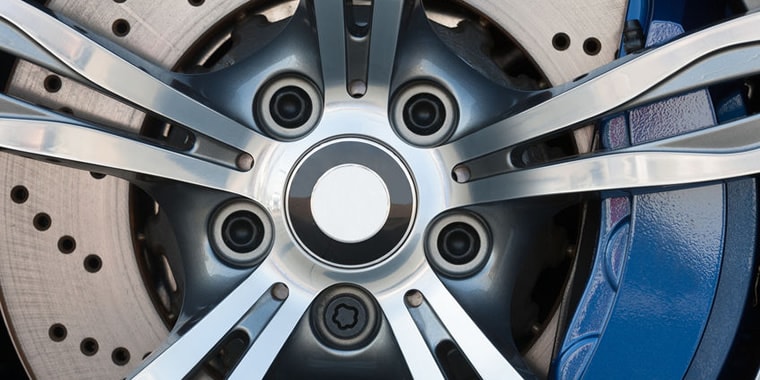 Just because they are cheap does not mean that they lack in quality. The majority of wheels listed on this site are direct from the cars they were originally put on, so you can be assured of the original manufacturer quality even if they are slightly marked. Compared to buying brand new replica wheels you get a lot more bang for your buck and strong quality wheels built to last. No matter what make or model of car you have used alloy wheels are great for those who are looking to save money.
How Much Can You Save?
The alloy wheels found on this site can save you anywhere from hundreds to thousands of pounds depending on if you are looking to buy a single wheel or a set of 4. Many of the wheels from top manufacturers demand top prices from the main dealers, especially when many of the wheels are now out of date making them harder and often more costly to supply. Buying through our site guarantees a saving, you may be surprised just how much!
If you are looking to replace a single damaged alloy, you may also find that not only are you getting a cheaper option than buying new, but it also suits the age of your car better, where the other alloys have naturally aged over time and a brand new perfect condition wheel may stick out like a sore thumb! Likewise if you are looking to upgrade to a better set for your car, you may not be overly concerned about having to have brand new alloys when a slightly used set can be purchased at a fraction of the price and the condition may still be great!
With Or Without Tyres?
When buying used alloy wheels there are two options when it comes to tyres. Buying the alloy wheels with no tyres or purchasing a set complete with tyres. When buying without you need to take into account that you need to either swap your tyres over onto the set you have bought, or have a tyre fitter put some brand new tyres on them. Depending on the style and size of alloy wheels you are buying you may not have the option of putting your old tyres onto them as they may not fit.
Purchasing used alloys and tyres is a fantastic option for those looking to put the wheels on their car straight away with minimal fuss. You may find that the package is so cheap that it is almost as if the tyres have been thrown in free! One thing to make sure of is how much tread is left on the tyres. Make sure that the tread is road legal and if so, just how much longer would they have left before you have to purchase new tyres. This will give you a better idea as to if the price on the set of alloy wheels and tyres is worth it to you or not.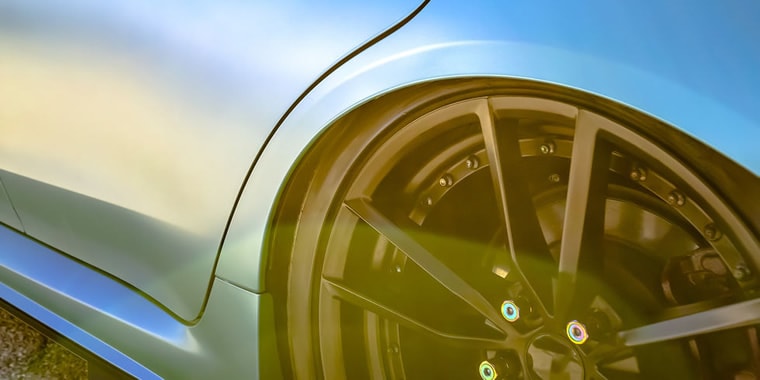 A Refurbished Or Reconditioned Set
Some of the cheap alloys found on this site have been completely reconditioned to a professional level, meaning that you can save money but still take advantage of wheels that look brand new. This is a great option for those that demand perfection, but are also on a smaller budget. You can often by refurbished alloys in either sets or single wheels depending on what you need.
Another option is to buy the wheels in poor condition, with the option of taking them to be refurbished yourself in a finish and style that you desire. Whether that is a perfect OEM finish or something a bit more special, it gives you the option of having them to your own taste before they are put on your car. Buying poor condition wheels and then having them refurbished will in the majority of cases still save you money over buying the wheel new.
Save money collecting the wheels
By purchasing alloys with collection available from the seller, you can cut the high costs of packaging and courier delivery. You are able to find sellers through this site that are located either in your city or at a distance you are prepared to travel slightly to collect the wheels. This can be another great way of further cutting the costs of your upgrade or replacement wheels. There are thousands and thousands of wheels available from sellers up and down the UK, so see if you are able to locate the perfect set from a supplier near you!
What to look for when buying cheap alloys?
There are many important things to look for when buying cheap alloy wheels to make sure that they are not only right for your car, but also in a suitable condition before you part with your hard earned cash! Below you will find a few pointers on what to look for when looking for the perfect alloys…
Picking between the different conditions of alloy wheels found on this website can really help save you money. Used alloys are the perfect way to replace a damaged wheel or upgrade your wheels on a budget. Refurbished alloys may cost a bit more, but are great for those looking for alloys in as near new condition, but still at a discounted price over new.
Do you need a set of alloys or just a single wheel?
We showcase wheels for sale in either sets or as single wheels. Sets are great for replacing or upgrading all your wheels, whereas single wheels are the perfect option when you need to replace a damaged wheel cost effectively.
Do the wheels come with or without tyres?
Many sellers list their alloy wheels complete with tyres, so in many cases the wheels can be put on the car and used right away, often saving you money at the same time. It is worth checking or asking for the condition of all tyres included.
Are they the correct fitment and offset?
Check the exact sizing's and measurements of the wheels and match them to your car manufacturers recommendations. Even better, buy wheels that have been taken from the exact make and model of your car!
Are the alloys genuine OEM?
It is worth trying to check if the wheels are directly from the manufacturer or if they are of a different brand. You can usually find stamping inside the wheels to confirm.
Do they have any damage or repairs?
Some wheels have been repaired in the past or can have minor damage such as curbing and scrapes, all the way through to cracks and dents.
Have the wheels been refurbished?
It is normal for alloy wheels to have been refurbished at same point. Buy how good was the job? Some alloy wheels are also available newly refurbished in perfect condition.
As always, please look through the sellers images and information thoroughly and if you are unsure or have questions reach out to the seller for more details. Cheap alloy wheels are available from businesses and private sellers for all makes and manufacturers of cars. There may be many wheels currently available which are suitable, so look at the condition and prices before hitting the buy button, so that you can get the best alloys for your money!